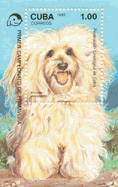 Cuban CH. Puppy
Read the story about the dog on the stamp!




Sign View







To Our Lab Page!


Please visit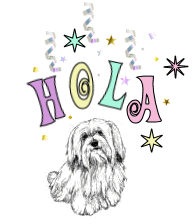 Havanese Owners & Lovers Assoc.



BPISS Am. Can. Ch. Bellatak Rudolph Valentino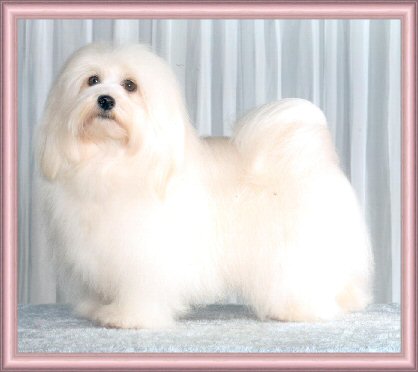 ~ Mia ~
#1 Havanese in Canada, 2003
#2 Havanese in Canada, 2004



Am. Can. Ch. Voila Clean Sweep ROM
Award of Merit winner - Westminster KC 2006


Hello, and welcome to Ashstone Havanese!
If this is your first visit, then I'm glad you're here,
and if you've been here before, welcome back!

My site map is located to the left, and you can find out everything you need to know there. If you still have questions, feel free to email me. You can find my email link there too!



~ OUR STORY ~

We have been owned and loved by Labrador Retrievers for 27 years and we've been breeding and showing them for the past 18 years. Looking for a new challenge I came across a fantastic breed, the "Havanese".

I researched the breed and found many enthusiastic breeders who were smitten with this little dog from Cuba. One breeder told me, "They (the Havanese) are the 'Labs' of the Toy Group". That was just what I was looking for, a dog totally different in physical characteristics than the Lab but still having a wonderful temperament.

The fact that they are non shedding, odorless and non allergenic was a plus. Although I do admit that the grooming part is a real challenge for me, I'm used to the "wash & wear" Labrador!!

Both David and I have become enchanted with this breed. They are definately 'little charmers'. They always bring a smile to your face with their antics and they get along so well with the Labs, it's like they have been with us forever.

So ya'all come back often and visit
the "little clowns" of Ashstone.

Please contact us for more information:
~ Ashstone Havanese~
David & Cheryl Drake
Victoria Harbour, Ontario,
Canada, L0K 2A0
(705) 534-7654


Powered by WebRing.

Copyright © 2006 ASHSTONE HAVANESE All rights reserved.
The content on this website is not public domain.
Please do not download or copy our photographs.
StrayCat Designs
Updated: Sept. 10, 2006