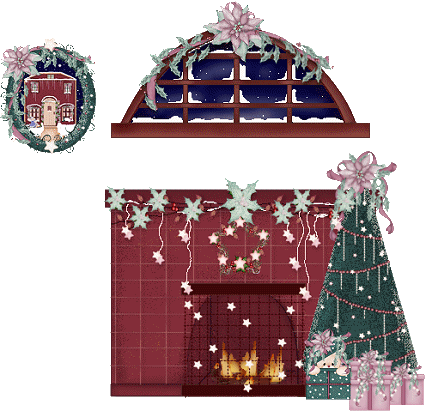 Hello, and welcome to Ashstone Havanese!
If this is your first visit, then I'm glad you're here,
and if you've been here before, welcome back!

Grab your mug of hot chocolate with marshmallows and pull up a chair to the cozy fire and have a look around.


OUR STORY


We have been owned and loved by Labrador Retrievers for 26 years and we've been breeding and showing them for the past 16 years. In my recent quest for a new challenge I came across a fantastic breed, the "Havanese".


I researched the breed and found many enthusiastic breeders who were smitten with this little dog from Cuba. One breeder told me, "They (the Havanese) are the 'Labs' of the Toy Group". That was just what I was looking for, a dog totally different in physical characteristics than the Lab but still having a wonderful temperament.


The fact that they are non-shedding, odorless and non-allergenic was a plus. Although I do admit that the grooming part is a real challenge for me, I'm used to the "wash & wear" Labrador!!


Both David and I have become enchanted with this breed. They are definately 'little charmers'. They always bring a smile to your face with their antics and they get along so well with the Labs that it is like they have been with us forever.


Besides my original three girls, two from Canada and one from the USA, I have imported puppies from Cuba and Europe. I will be updating this page as they grow, showing the changes in their coat lengths and colouring.


So ya'all come back often and visit
the "little clowns" of Ashstone.

Please contact us for more information:

Ashstone Havanese
David & Cheryl Drake
R.R. #1, 1196 Reeves Road,
Victoria Harbour, Ontario,
Canada, L0K 2A0
(705) 534-7654


Copyright © 2005 ASHSTONE HAVANESE All rights reserved.
StrayCat Designs
Updated: Dec.3, 2004